DAREU A84 Pro
Hotswap Blue Sky V3 Switch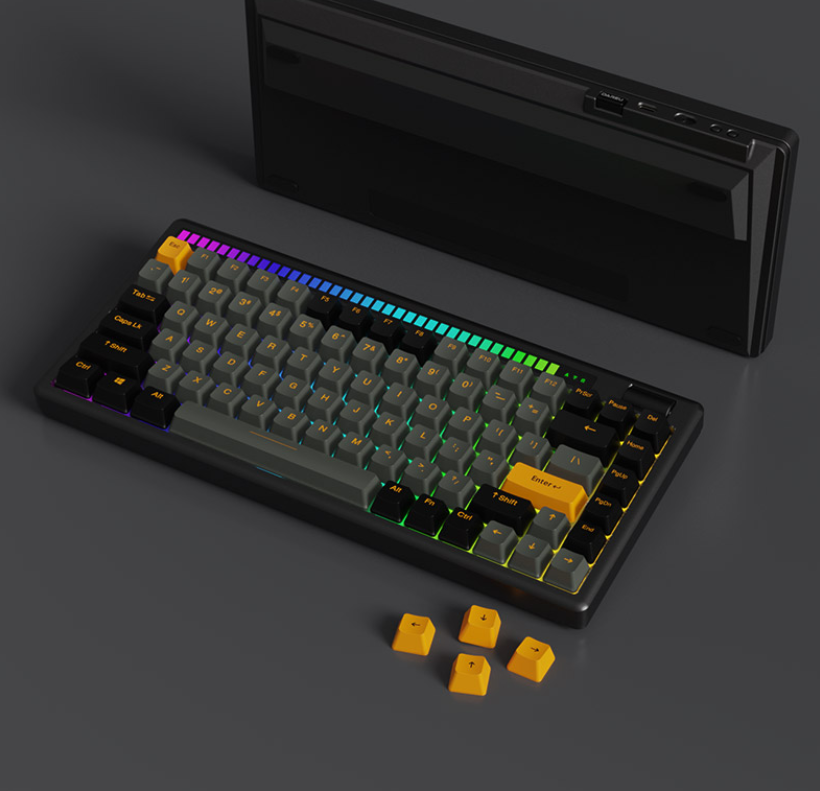 DAREU A84 Pro
The DAREU A84 Pro is a brand-new 84-key 75% compact TKL mechanical keyboard with a unique pickup light control mechanism, an all-aluminum chassis, and three different connectivity options. The keyboard contains an embedded microphone by DAREU that picks up ambient noise and modifies the light effects to match its frequencies and rhythm. It's a well-made keyboard that offers a distinctive experience with its Pickup Light Control Technology in addition to having a sturdy construction.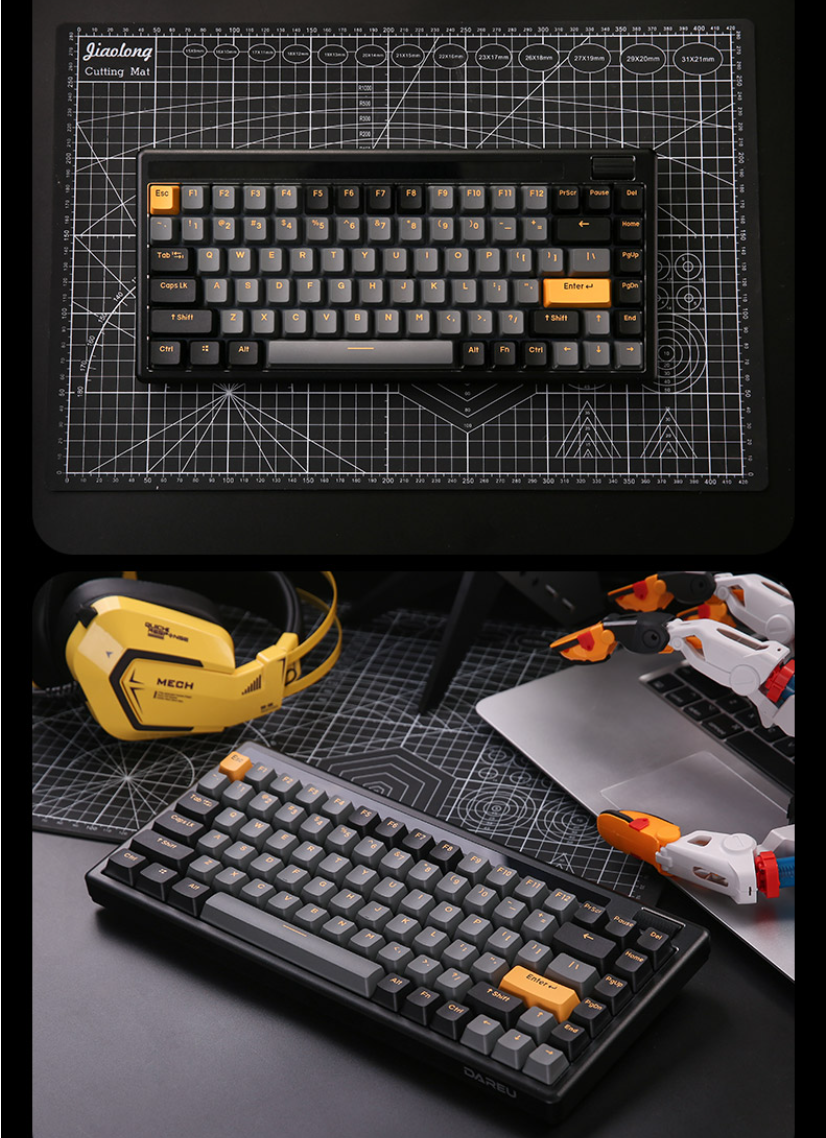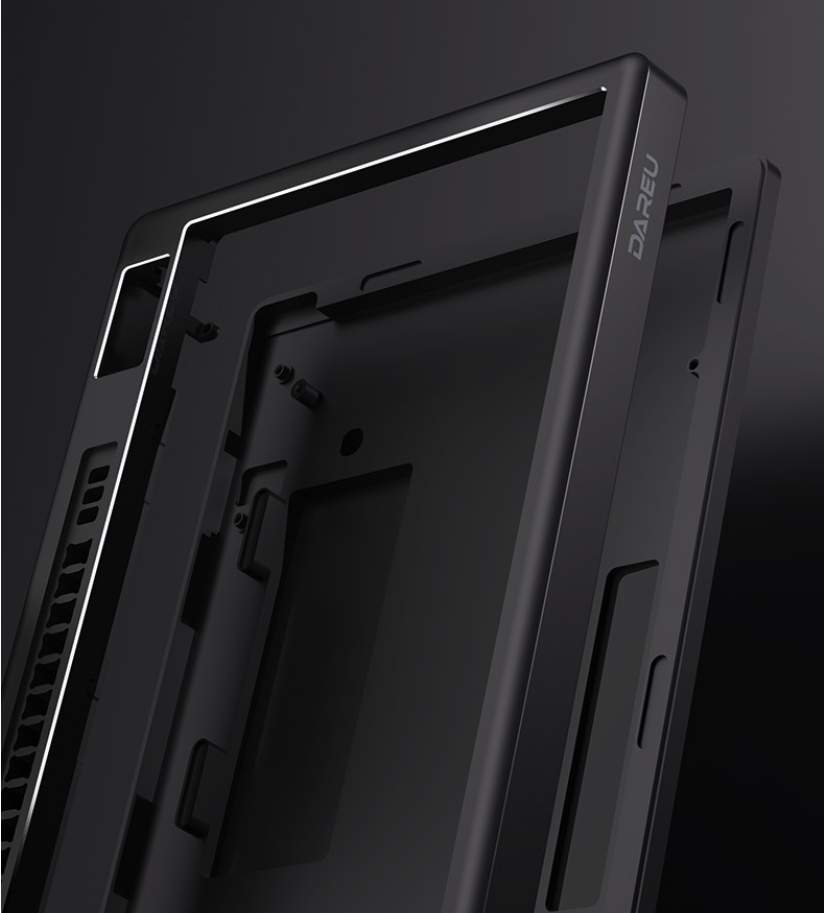 Integrated aluminum-alloy
The integrated aluminum-alloy upper and lower housing, which has undergone CNC, anodic oxidation, coating, and polishing, results in a beautiful surface with good metal quality. Even the fine sandblasting and contrast pattern make it basic but luxurious.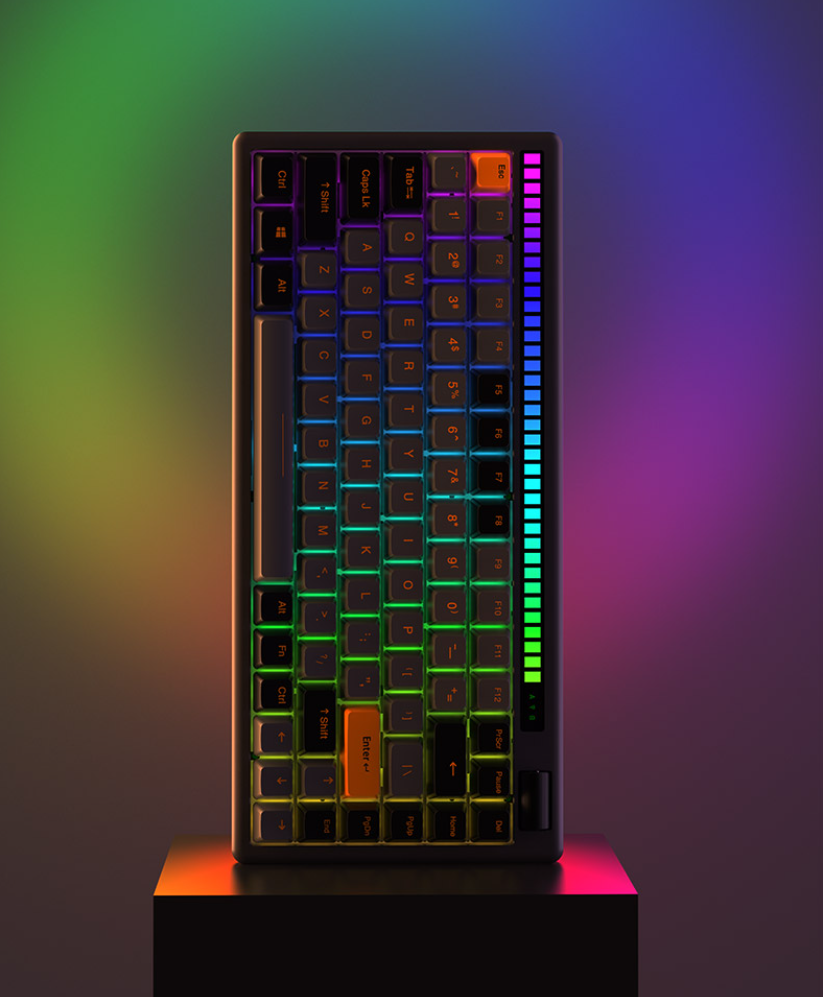 Creative stunining sound pickup LED belt
LED belt Sound pickup LED system generates immersive stimulating resonance on finger play by allowing LED lighting rhyme sync with external sound via MIC sensing, as well as numerous lighting modes sync with key pressing.
Long-lasting Battery Life
Built-in 2000mAh lithium battery, it can work for 25 days when the backlight is turned off. It supports charging while using.

Real Gasket, effective noise-cancelling
With the good fixation catch between top and bottom housing, and fine high-tenacity silicone pad matched in the middle within, there is almost any cavity in the internal keyboard; while the new soft bouncing PC placement plate ensures noise-cancelling and nice Q bouncing press experience.
Tri-mode connection
USB wired connect, 2.4G wireless and BT connect are available for different devices and using needs in both Win and Mac system. The keyboard supports multiple devices.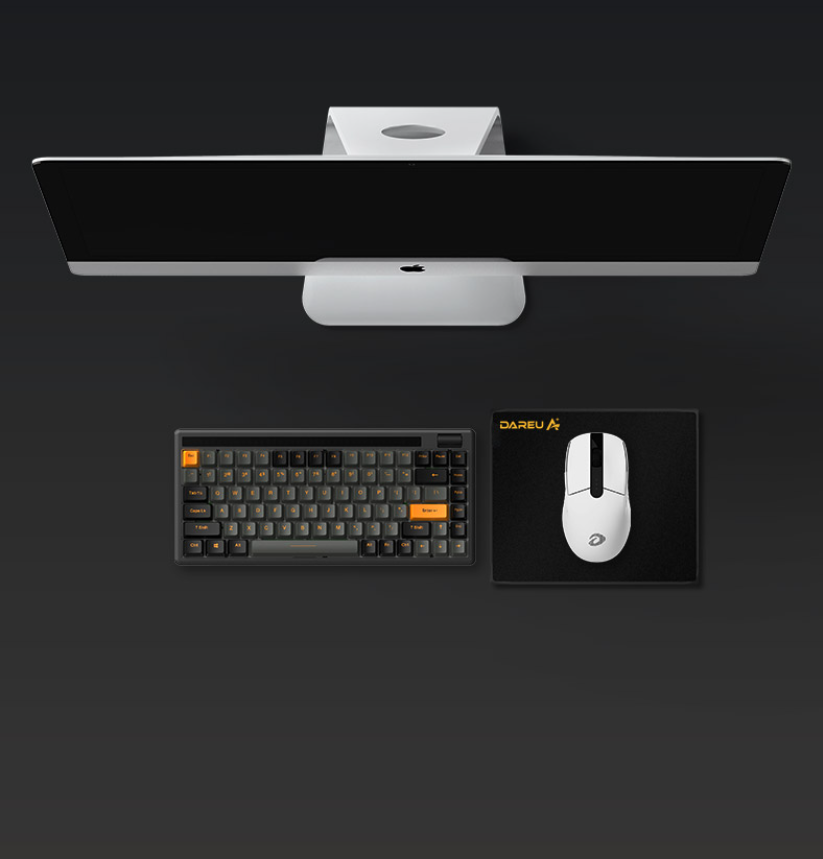 Compact layour for space saving
The compact layout design makes the size of the keyboard almost equal to the size of a 13-inch notebook,which also keeps the arrow keys and F area in their original locations while freeing up more space on the desktop, brings the keyboard and mouse closer for shorter arm stretches and puts your arms and shoulders in their most natural position for better shoulder and neck health.