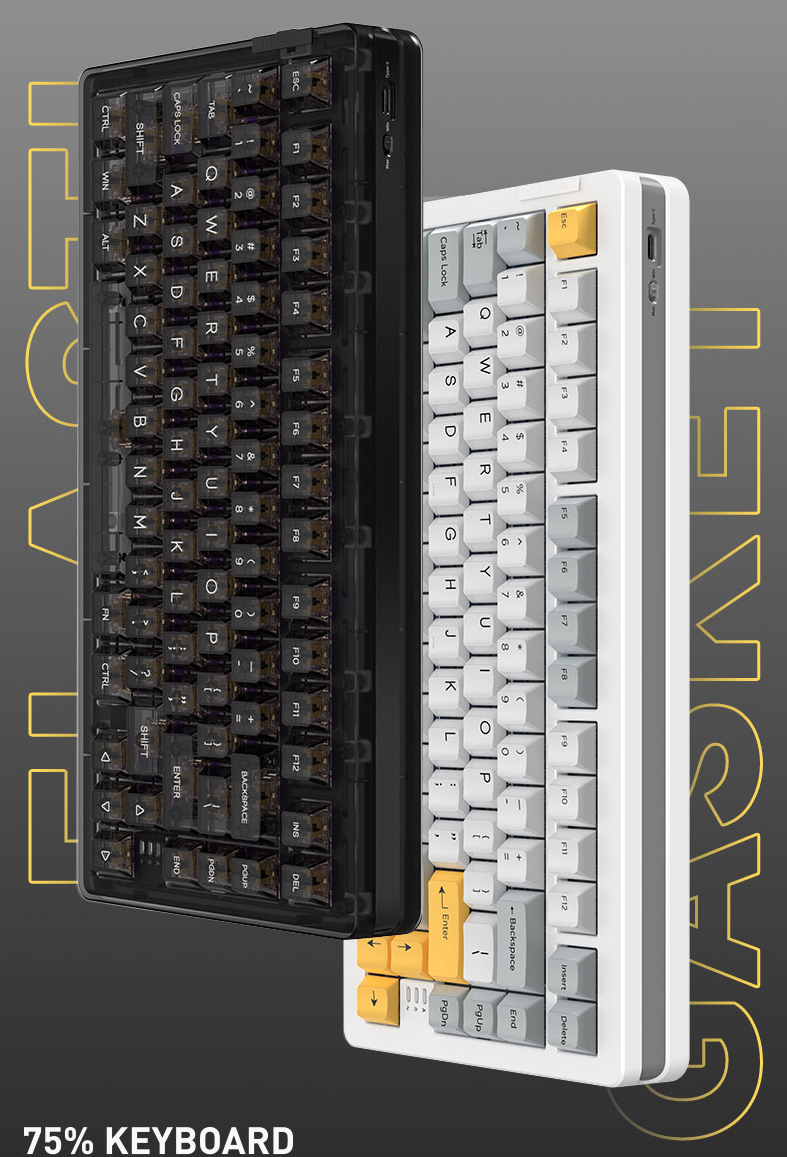 DAREU A81
The DAREU A81 is a brand-new, 75% mechanically actuated, small keyboard with premium PolyCarbonate Transparent Keycaps. The sturdy frame and transparent keycaps of the keyboard give it an incredibly stunning appearance. With a Spring Arm Gasket Mounted Structure and High-Toughness Silicone cushioning, it provides an incredibly smooth typing experience. DAREU A81 provides you with a small layout and a comfortable typing experience!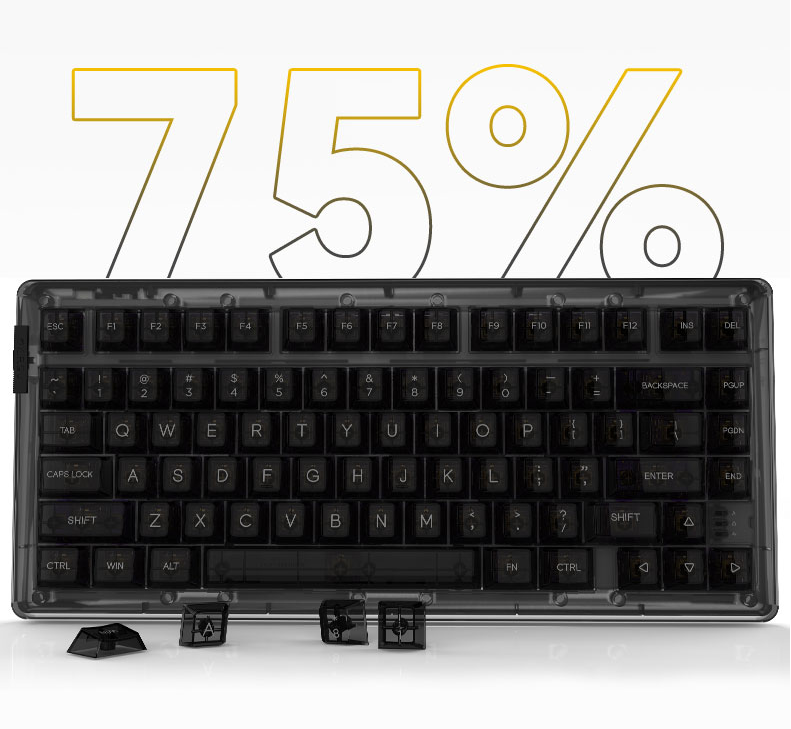 Streamlined 75% Compact Layout:-
DAREU A81 mechanical keyboard features an 81-key compact 75% layout. It saves you a lot on desk space and at the same time provides you easy functionality with full-function row keys and arrow keys.

Color options
Two colors are available including black (black transparent MDA profile keycaps) and white (white cherry profile keycaps).

Newly-Developed Spring Arm Gasket Structure:
A81 comes with a newly-designed T-shaped PCB board that is combined with a high-toughness silicone sleeve. The keyboard features a spring arm gasket-mounted structure that effectively enhances the soft feel of each keystroke.

Double Padded Structure:
DAREU A81 features a double-padded structure for soft typing. The padding layer is made up of high-tenacity silicone that is embedded with Poron Cotton. It presents the users with a soft acoustic presentation while using the keyboard. It efficiently stops cavity resonance sounds and fills the vacant space in the keyboard.

Full-Key Conflict-Free Operation:
The response of the A81 keyboard is ultra-fast and precise. It supports full-key conflict-free operation allowing the users to type on the keyboard with ease and not worrying about mistyping or missing responses from the keyboard. A81 is a reliable help to win in millliseconds in fierce and precise e-sports


Solid-stabilized Typing:
A81 comes equipped with high-precision and smoothly tuned stabilizers. They are fixed with the PCB lock screw. The large keys such as the spacebar, Enter, Backspace, etc don't wobble and are stable as a rock.
USB Type-C Wired Connection.
Keyboard deisign features removable USB Type-C port which is better for storge and carrying.