Akko ACG84 Dragon Ball Mechanical Keyboard
The keyboard is designed with compact 84-key layout which frees up more space, brings the keyboard and mouse closer for shorter arm stretches and puts your arms and shoulders in their most natural position for better shoulder and neck health. No EGB backlit is quipped though, if you want it, you can buy one and customize your keyboard at will.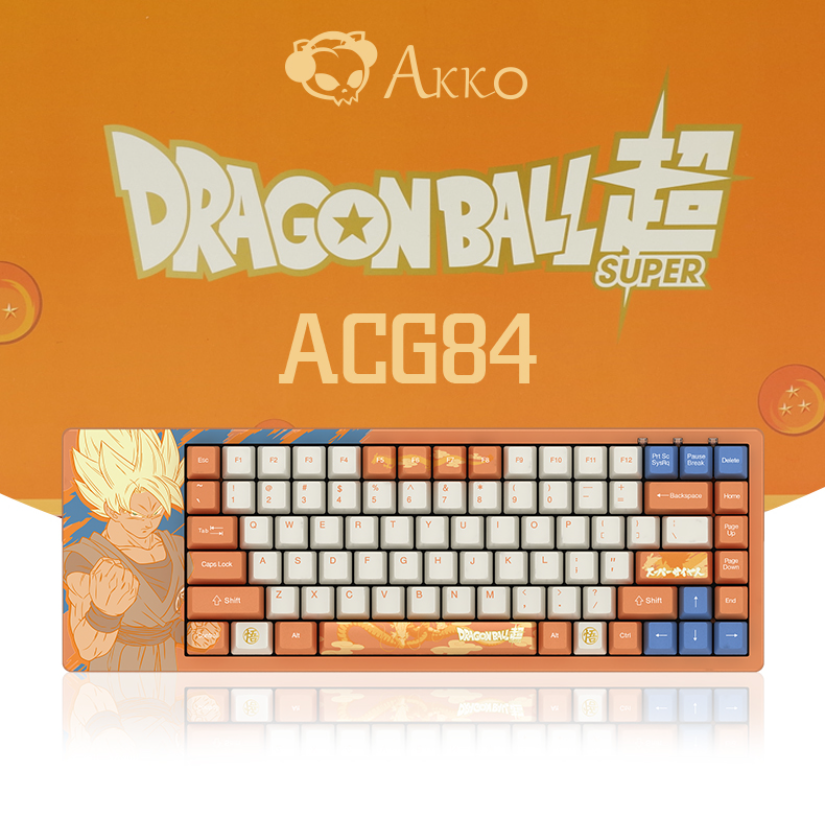 PBT keycaps
Sublimation PBT keycaps offer a substantially higher wear resistance than standard ABS keycaps. It does not have a greasy feel, and the surface characteristics are treated using a thermal sublimation method, which enables a high level of typing and gaming experience without concerns about fading, discoloration and smudging.


N key Rollover Support
Conflict-free keys allow you to press keys simultaneously without any signal failure in gaming mode,multiple commands can be entered at any time with real-time quick response. You can easily get the fun of games. ACG84 is a reliable help to win in millliseconds in fierce and precise e-sports.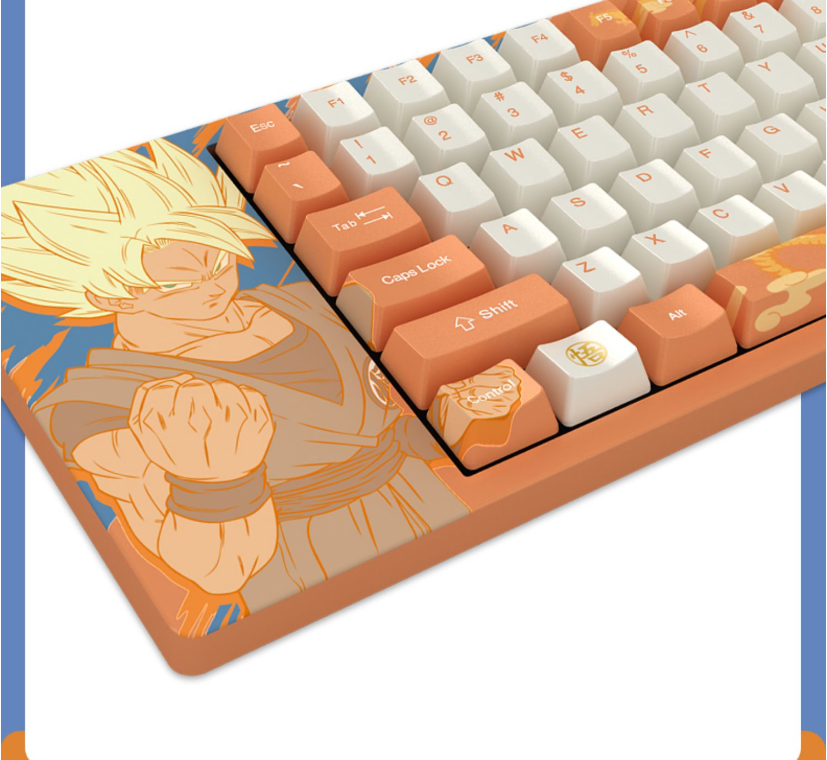 Separate Type-C Charging Port & Adjustable Stander
The keyboard comes with a Type-C interface that fits right in, and features 3-way cable routing for better cable management, storge and carrying. In addition, it is designed with two-tier keyboard stands with 3 different heights, 5 °, 7.5 ° and 11 °, respectively, which allows difference requirement of typing height that is suitablle to your hands.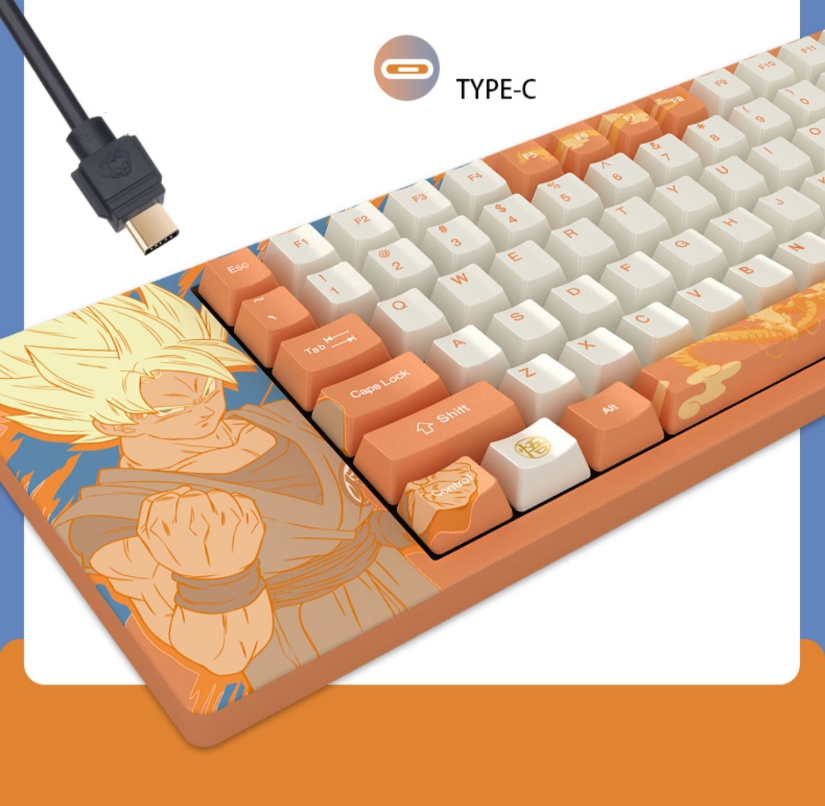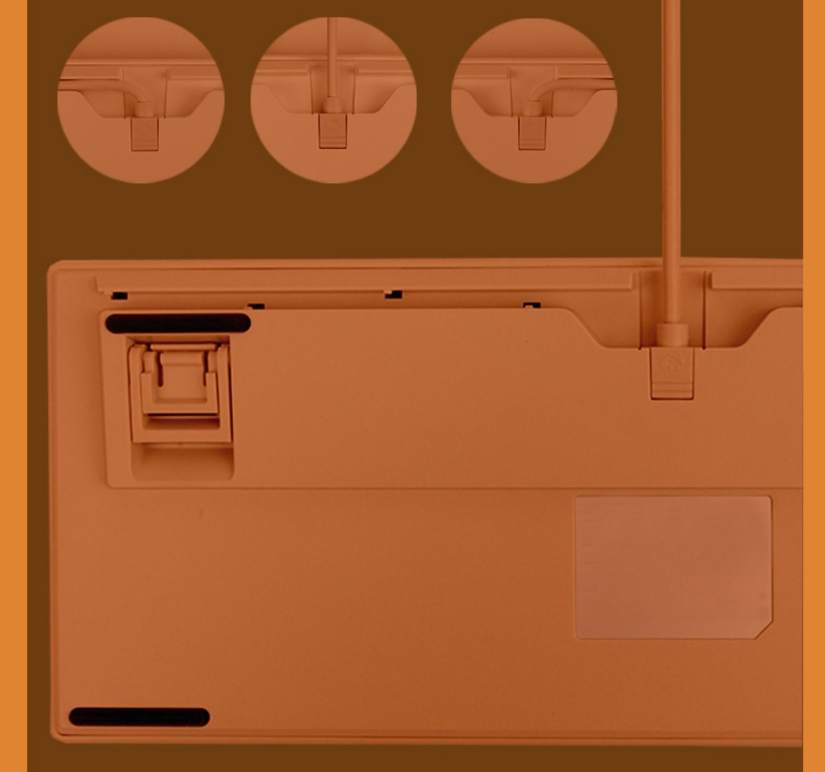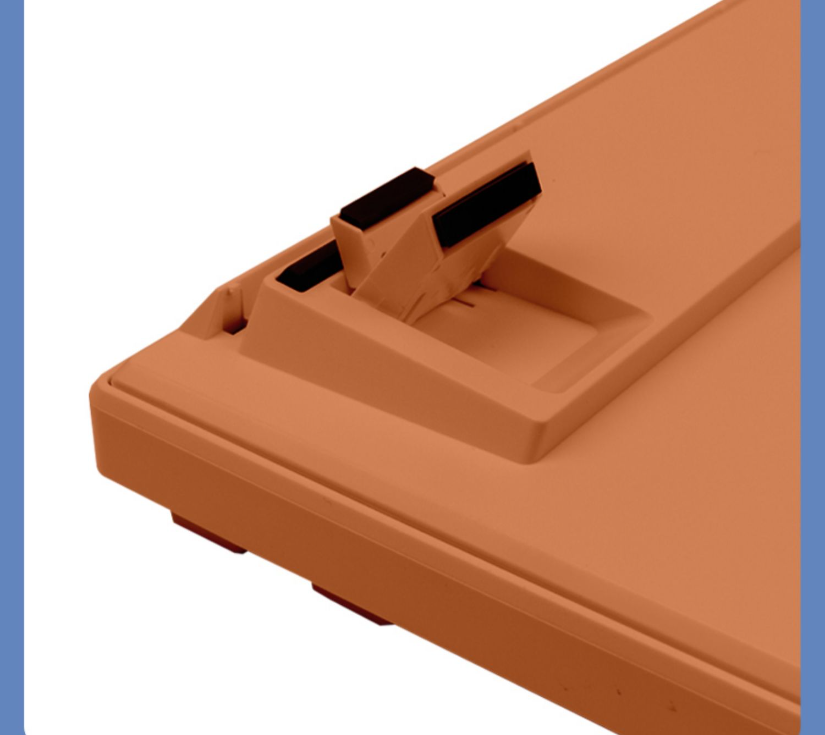 Product Shots