AKKO 3108 V2 Naruto 108-key Mechanical Gaming Keyboard
Naruto is a Japanese manga series written and illustrated by Masashi Kishimoto. It tells the story of Naruto Uzumaki, a young ninja who seeks recognition from his peers and dreams of becoming the Hokage, the leader of his village.
Naruto Uzumaki is the titular protagonist of the manga Naruto. As the series progresses, he is a young ninja from the fictional village of Konohagakure (Hidden Leaf Village). The villagers ridicule and ostracize Naruto on account of the Nine-Tailed Demn Fox—a malevolent creature that attacked Konohagakure—that was sealed away in Naruto's body. Despite this, he aspires to become his village's leader, the Hokage, in order to receive their approval. His carefree, optimistic, and boisterous personality enables him to befriend other Konohagakure ninja, as well as a ninja from other villages
About this item
Full-size keyboard, 108 keys
Keycaps are made of PBT material, not easy to shine as ABS keycaps, and with some extra novelties keycaps to decorate your keyboard. Spacebar and two unique enter keys are processed with dye-sub technology
Detachable USB Type-C cable, more convenient for your use
No backlit but reserved the LED position, you could add the LED by yourself
Free drive AKKO macro V1.0 macro compilation system
N-key rollover full button no punch, Win button shielding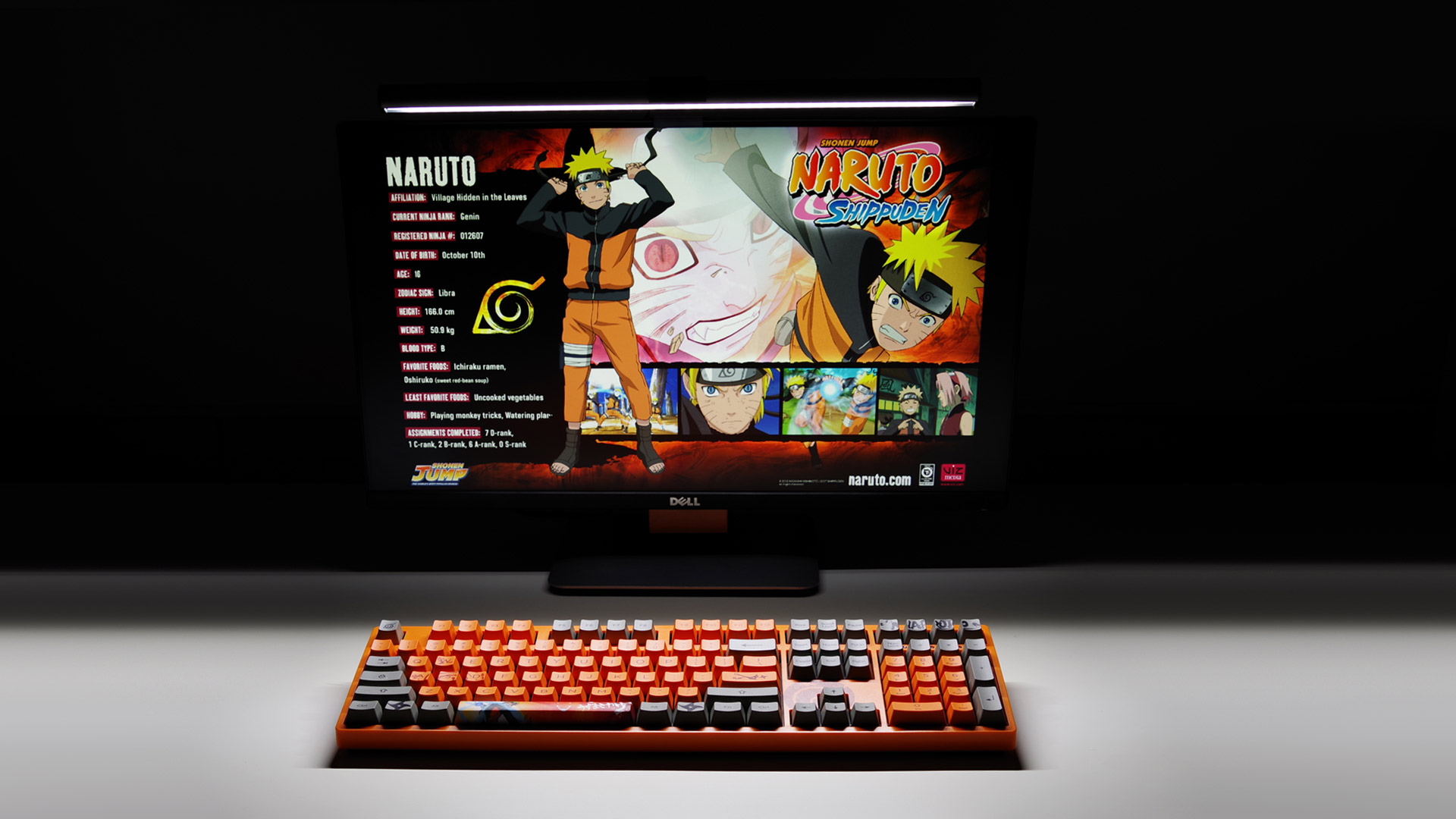 Full-size keyboard, 104 keys
This is a standard full-size keyboard with dedicated numpad which for a lot of people is actually very important, especially in a productivity standpoint. This is the most classic keyboard layout, which also means the most comprehensive functionality at the expense of size. For users who need number pad, this keyboard is the best choice.
PBT Keycaps & Dye sublimation & Novelty Keys
The keycaps of the Akko 3108 V2 Naruto 108-key keyboard were manufactured using the Double-Shot PBT process. This is basically the method of production of keycaps recognized as the highest quality.
Dye sublimation is another process of printing the legends by combining the dye substance into the PBT plastic seamlessly so they will never fade away and you'll barely feel them on top of the keycaps, unlike pad printing.

Novelty keys or novelty keycaps are keycaps whose purpose is solely decorative. If you feel tired of using the same keyboard for a long time, you can also replace the keycaps yourself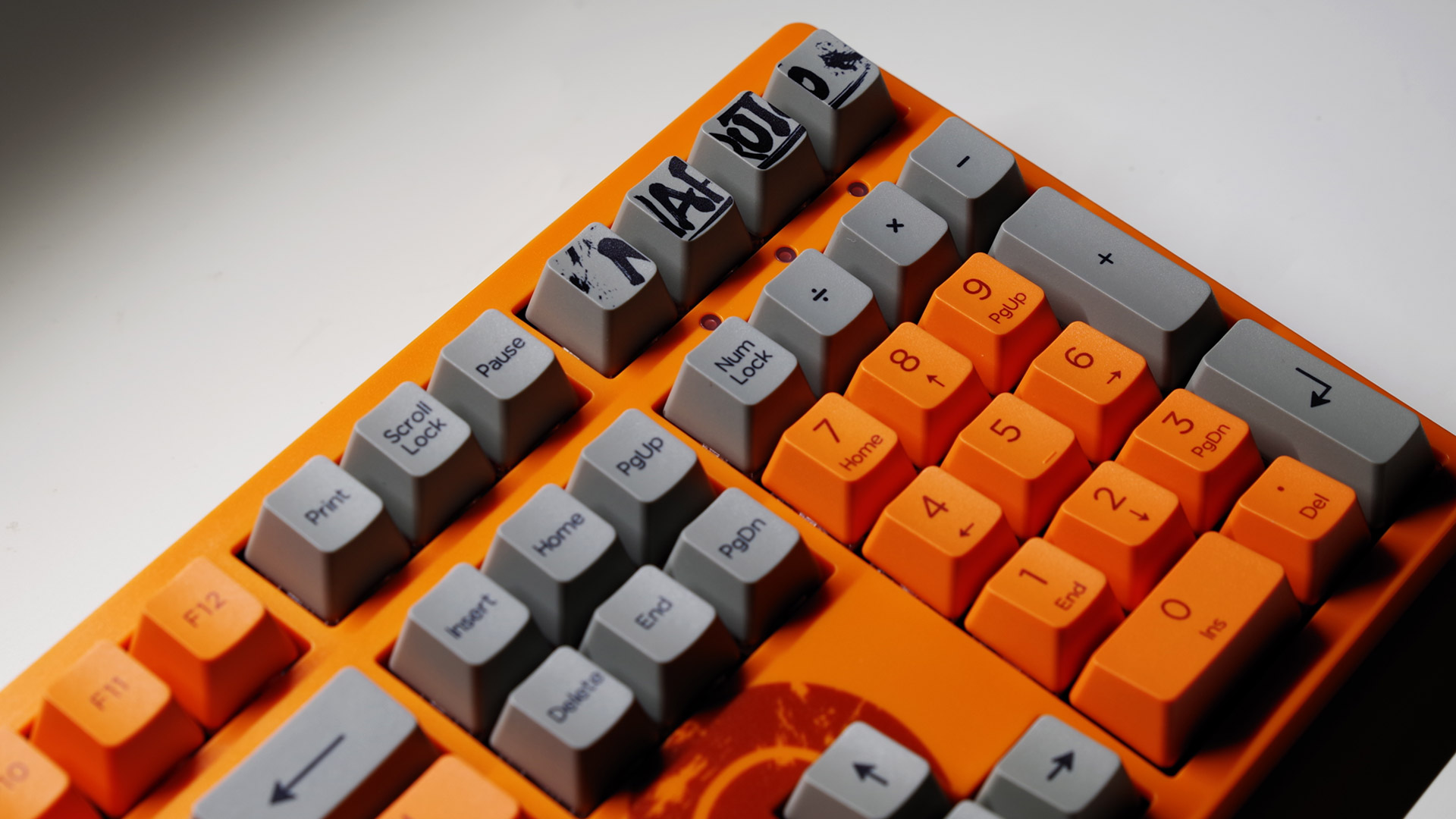 N-Key Rollover
An item that can almost be considered a standard feature these days is n-key rollover. N-key rollover describes the possibility to theoretically press all keys of the keyboard simultaneously without the signals of some keys not being transmitted to the PC. The "n" in n-Key Rollover stands for any number – so you can press as many keys as you like at the same time. For example, on a keyboard with 5-key rollover, you could only press five keys at a time before signals are lost. Useful can be the n-key rollover, for example, for players or players of MMORPGs, where in combat many skills and thus many keys must be pressed in quick succession.
The Akko 3108 V2 Naruto 108-key keyboard is designed with n-key rollover, and it supports conflict free, which is a must-have keyboard for gamers.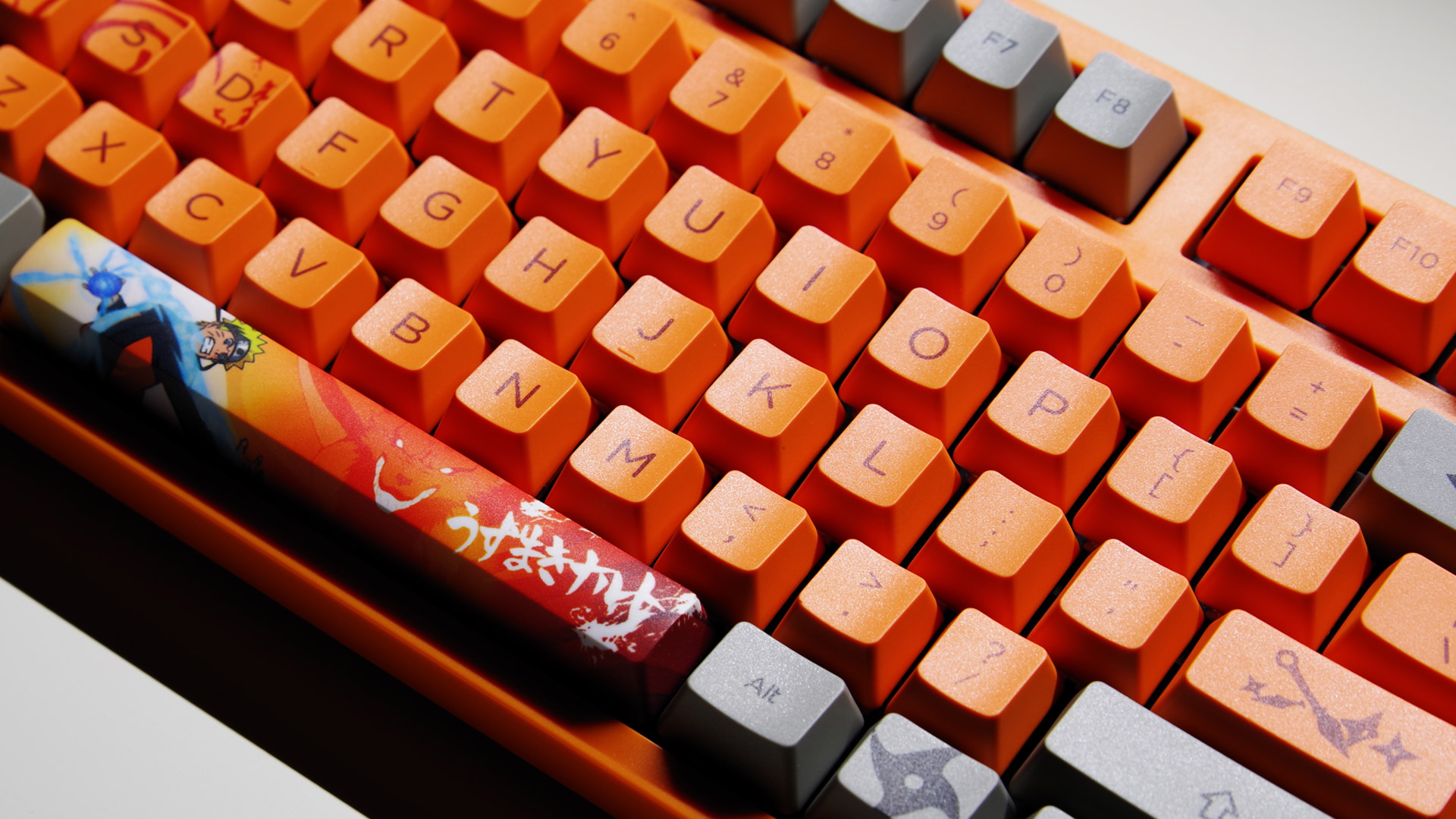 Macro
Users are able to customize and redefine keys through built-in Macro on all keys (except special keys such as Win and Esc used to exit/enter the Macro mode) to enable quick action sequence for gaming. The Akko 3108 V2 Naruto 108-key keyboard also includes Windows shortcut keys, which supports Windows system shortcut key combinations, such as media playback, browser, mail, etc.
Type-C Cable and Adjustable Feet
As usual, this keyboard includes a type-C separated cable for wide compatibility and convenient use. Cable and the keyboard can be separated, while the cable has three different ways of lining to meet various needs. Two-stage feet has three different levels of height. You can adjust it as you wish. The ergonomic design is comfortable to use even for long time use.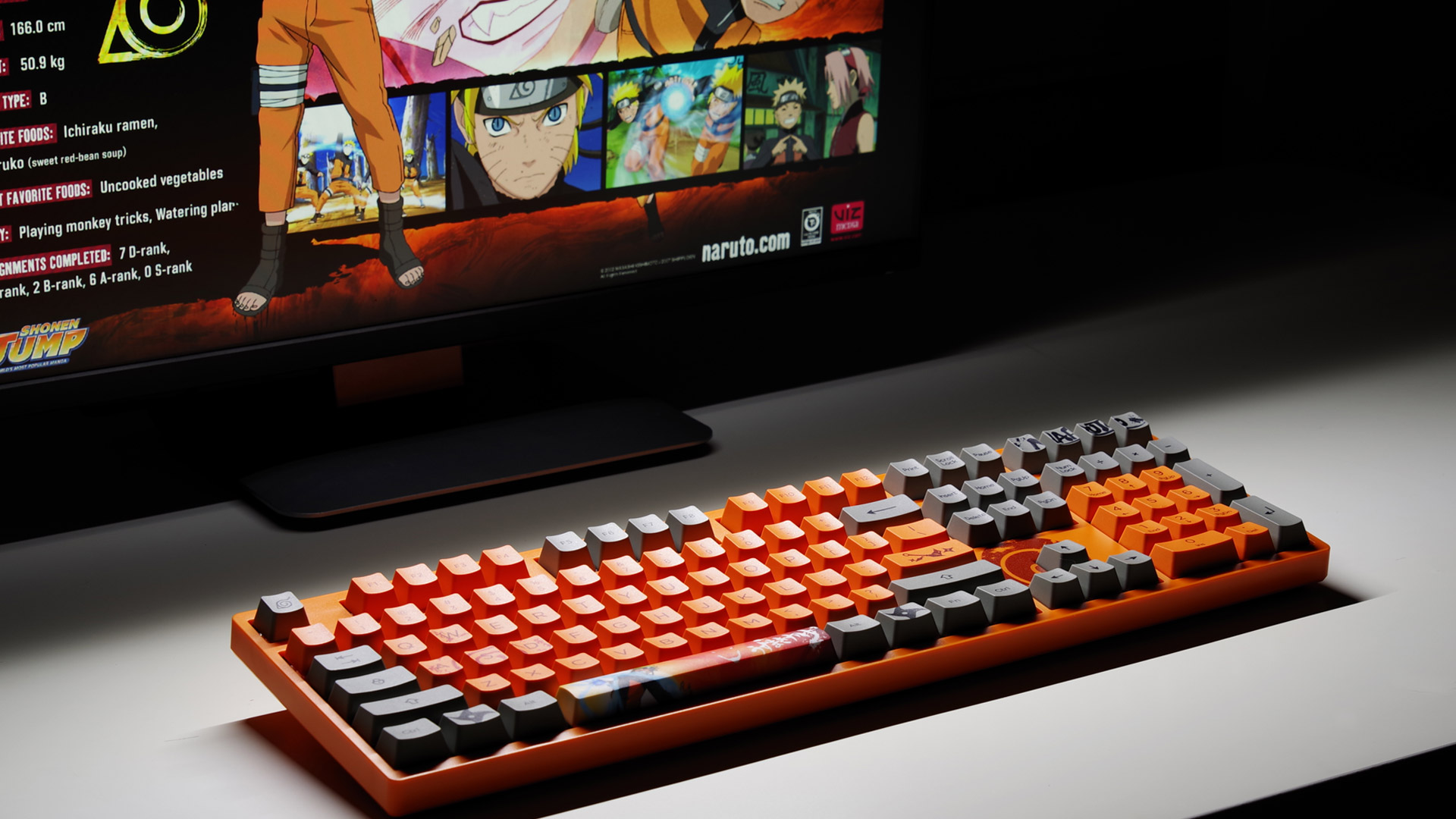 Non-Backlight
The Akko 3108 keyboard  doesn't have LED backlighting out of the box, since the keycaps are not light-transmitting. If you want to add LEDs in the future, you can do so since it also has slots for a 2 pin LED diode.
Note
The actual color may be slightly different from the pictures due to the different settings of devices.

Dissembling the keyboard will immediately void the warranty.

Please do not mark the order completed until you receive goods without any issue

Feel free to let us know if you have any further questions. As Akko Official Store, Service for pre-sales and after-sales will be better.