DAREU A87 Pro
There is a wired-only version of the DAREU A87 Pro. The keyboard has numerous innovative features, including a fully-backlit RGB backlight, a gasket-mounted construction, an 87-key compact TKL layout, a full-key hot-swappable board, premium PBT keycaps, and more. The A87 Pro three-mode connection just brings one Wired connection mode here, therefore it's precisely the same. If you don't need wireless Bluetooth or 2.4GHz connectivity, the fantastic A87 Pro single-mode keyboard can help you save some money.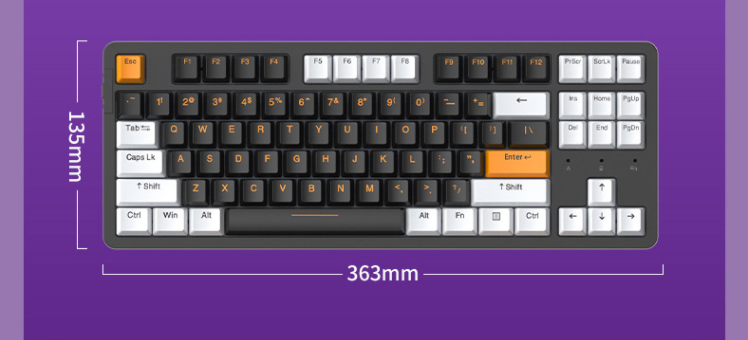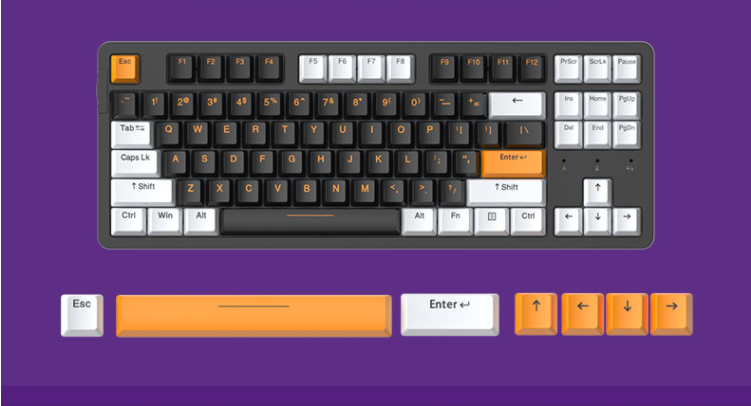 Compact Ten-Key Less Form-Factor:
The keyboard has an 87-key ten-key less arrangement bringing full functionality with function row keys, alphanumeric keys, arrow keys, and the home key cluster.
Color options:
Two designs are available including black white and sky blue white.
Tri-mode connection Use in multiple scenarios
The keyboard can use three connection methods: USB wired,2.4G wireless and BT bluetooth. It supports the connection of multiple different mobile devices and can be quickly switched to different scenarios.Compatible with system devices such as Win/Mac and meets the needs of users on different platforms.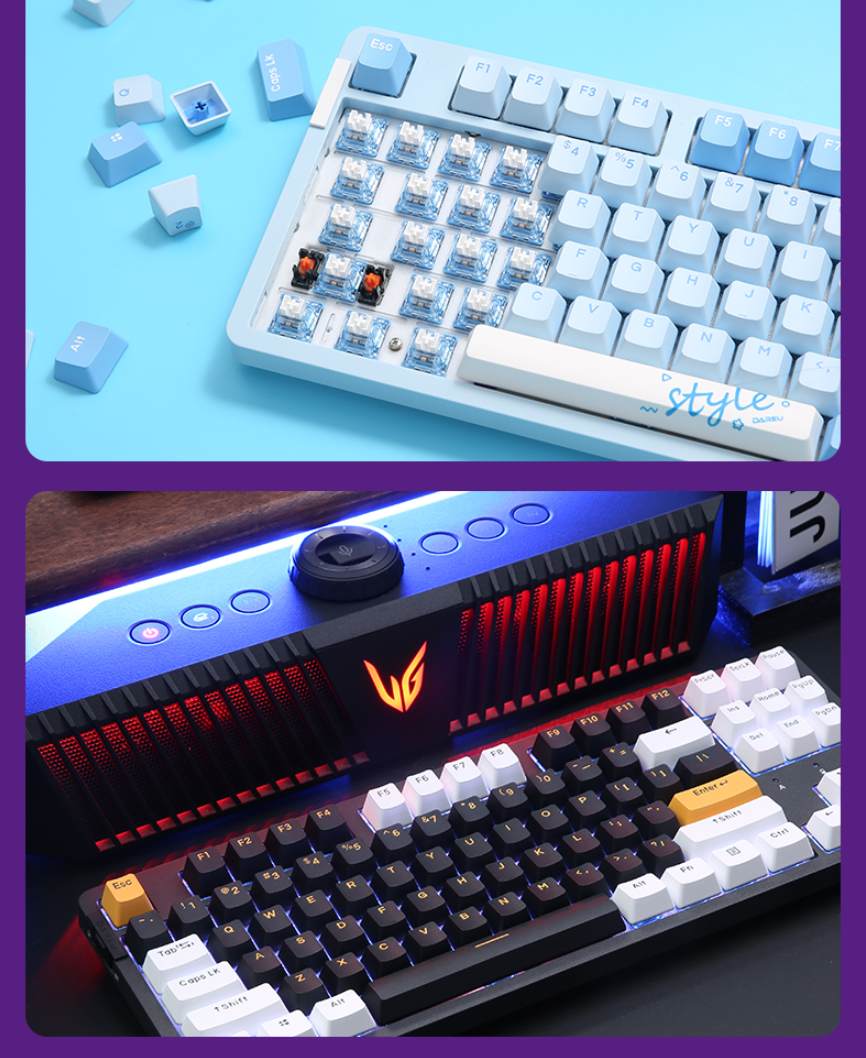 Gasket Mounted Structure Design:
A Gasket Mounted structure is added to the DAREU A87 Pro. Without using screws, the upper and lower levels of the fuselage construction are connected rigidly together. Additionally, a high-toughness silicone filler is there for softer keypresses and acoustics.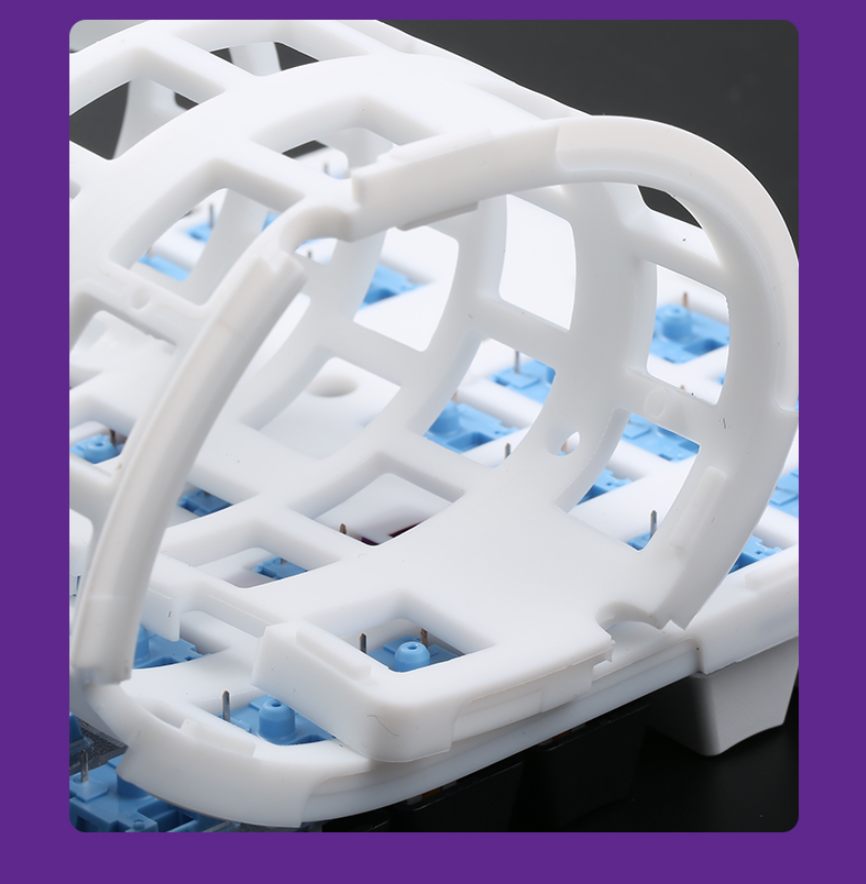 High-Toughness Sound-Absorbing Silicone Pad:
DAREU A87 Pro comes with a high-toughness sound-absorbing silicon pad placed between the keyboard plate and the PCB. This 3.5mm thick silicone pad effectively reduces the noise and vibrations produced by keystrokes.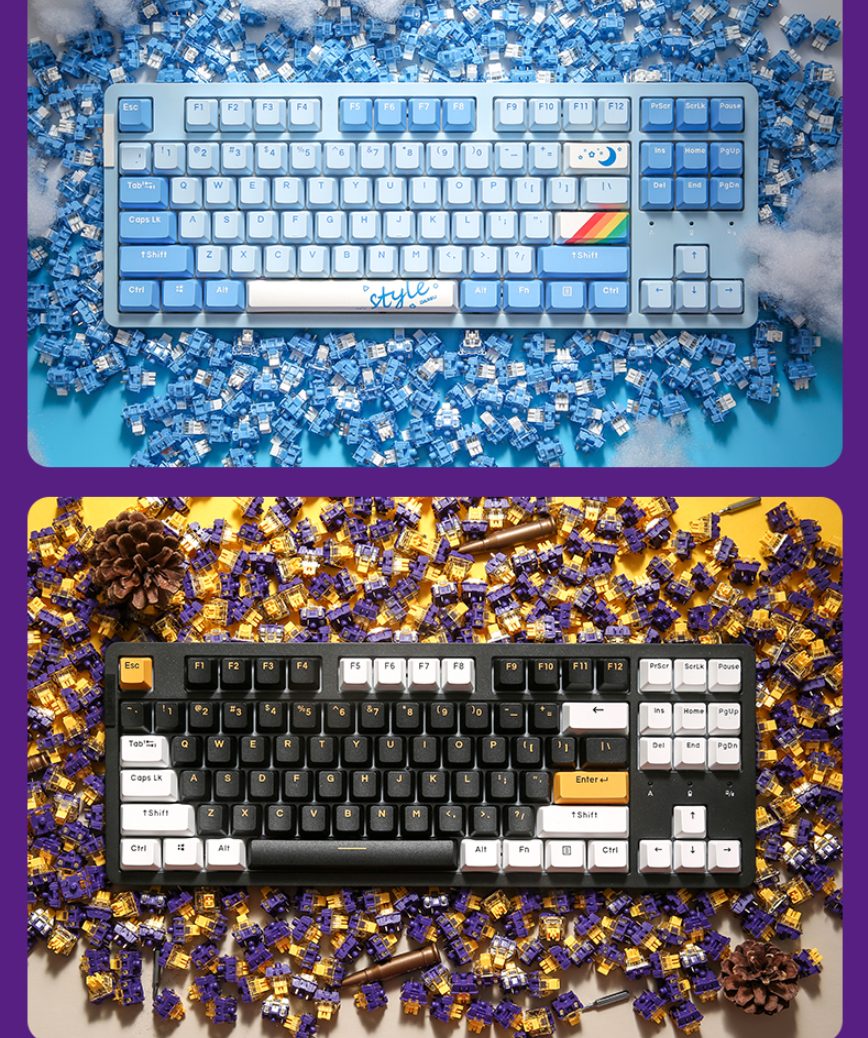 Available With DAREU's Latest Designed Purple Gold Switches:
The newest Purple Gold Tactile mechanical switches from DAREU were released a few weeks before the A87 Pro. These are high-performance mechanical switches that operate tactilely, much like commercially available Brown switches. They can withstand up to 80 million keystrokes before failing. Additionally offered with linear-operating Sky V3 custom switches is the A87 Pro.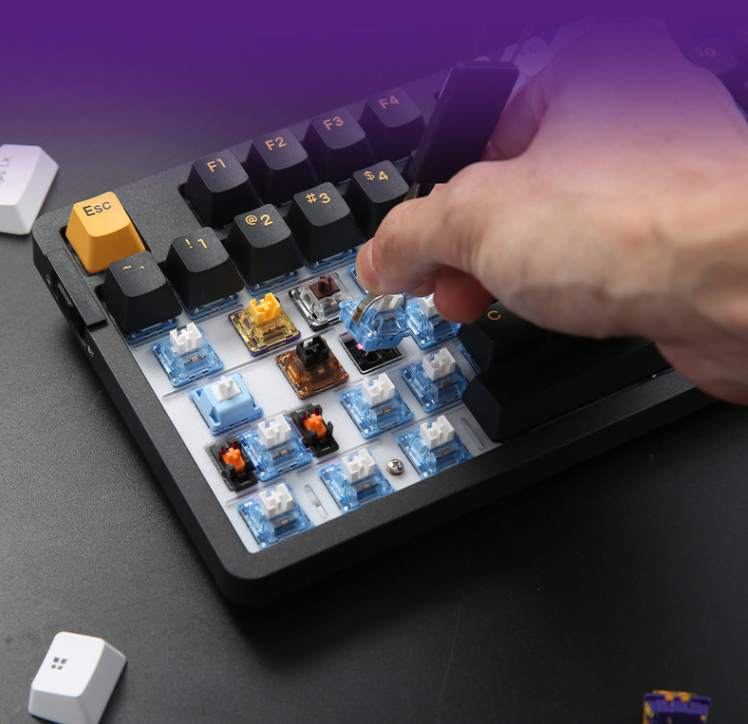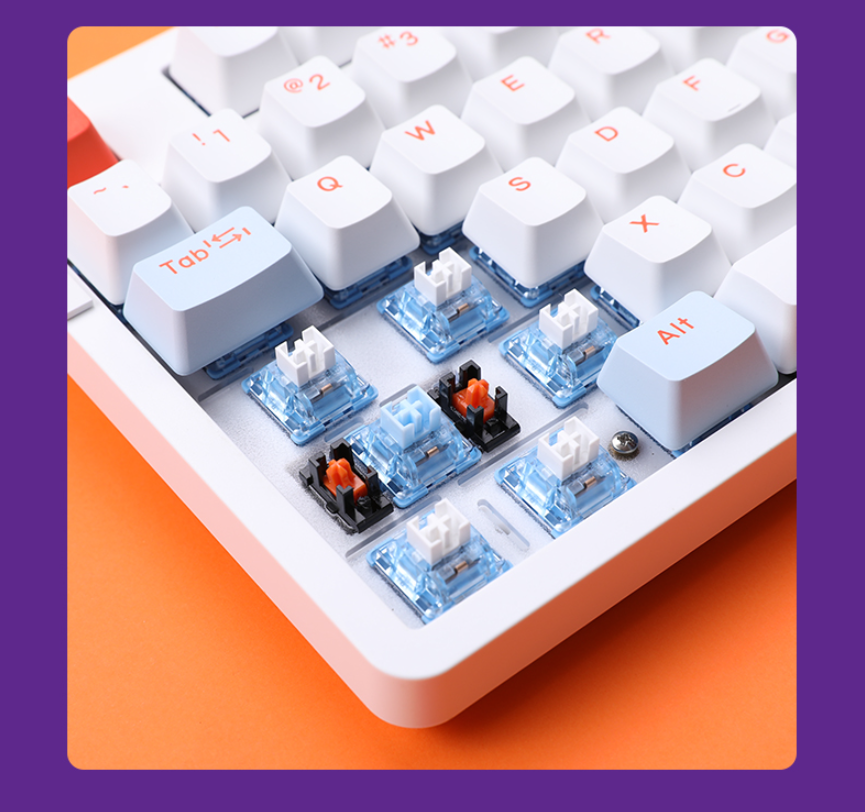 Full-Key Hot-Swappable PCB:
DAREU A87 Pro mechanical keyboard has a full-key hot-swappable keyboard plate. It supports the interchanging of mechanical switches with support for both 3-pin and 5-pin mechanical switches. Users can fully customize the feel of their A87 Pro by easily interchanging the switches.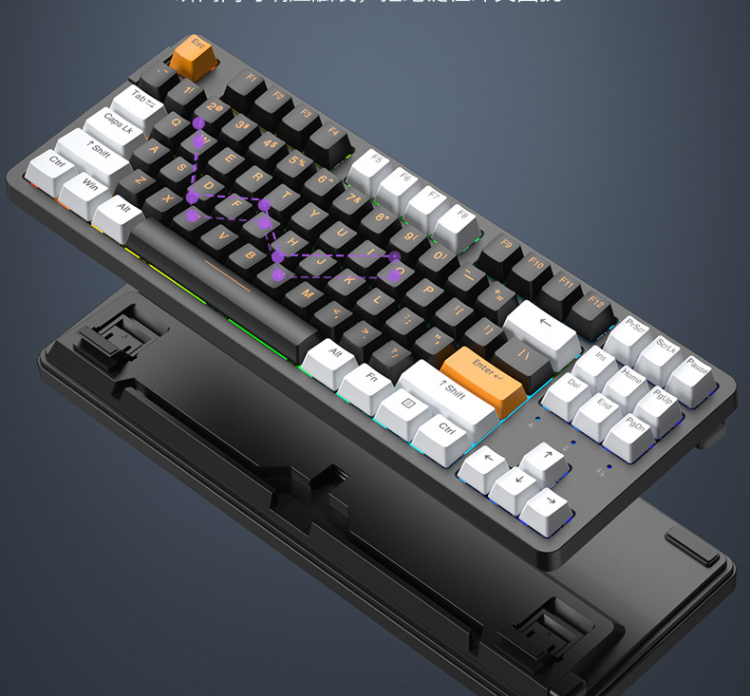 Full-Key Conflict-Free Operation:
DAREU A87 Pro mechanical keyboard has no ghosting or lag issues. The keyboard supports full-key conflict-free operation, allowing the users to type on the keyboard with ease and not worrying about mistyping or missing responses from the keyboard.
Product real shot