Akko 5075S Gasket Mount Keyboard Kit with Knob (Wired Version)
Mounting with gasket structure, it can significantly reduce vibrations inside the case and provides a flexible, softer, and quieter typing experience.With the new soft elastic PC positioning plate, the keyboard can be pressed down while reducing noise.The keyboard has a built-in high-toughness silencing silicone pad. The 3.5mm thick silicone pad is matched with a soft elastic pc material positioning plate to form a close loop, reducing the fine noise effectively caused by the vibration when the keyboard is knocked on the shaft switch during use.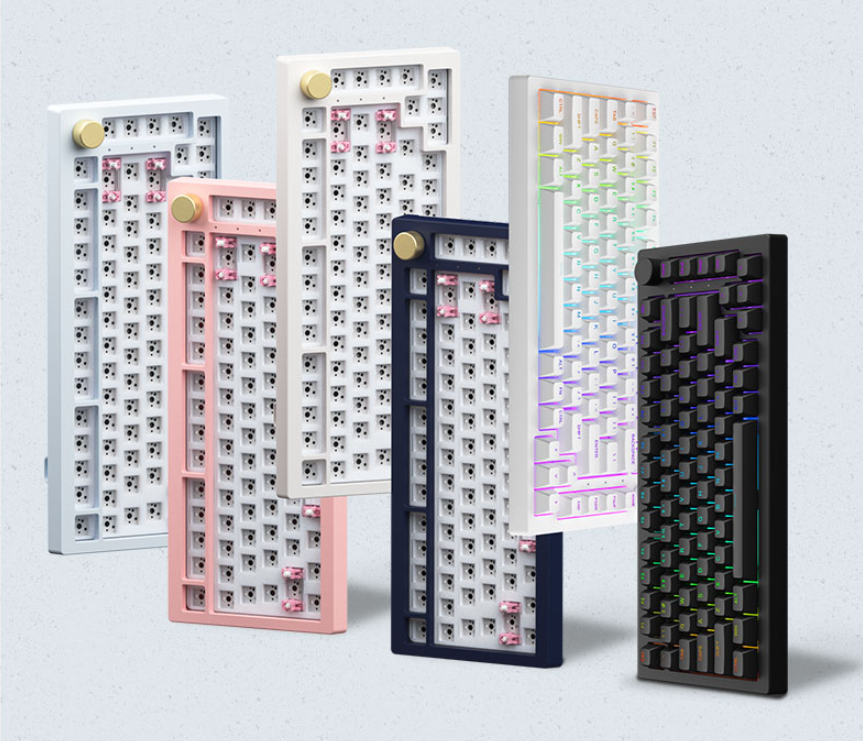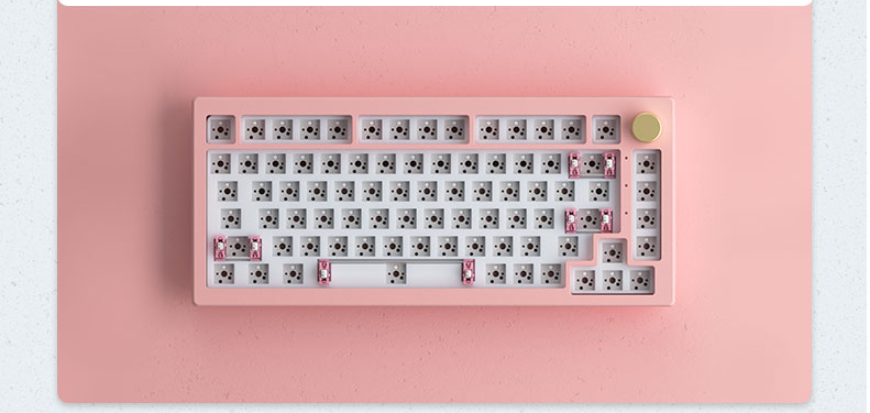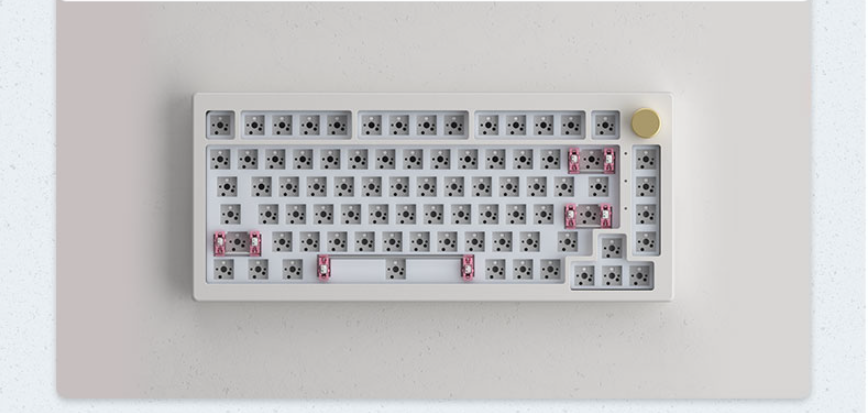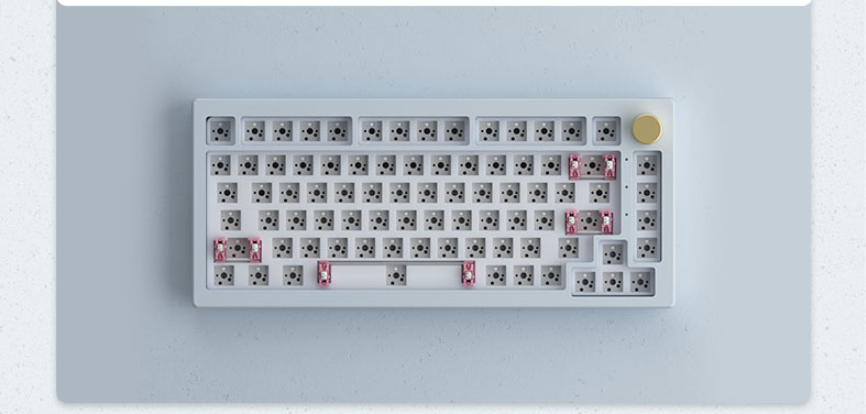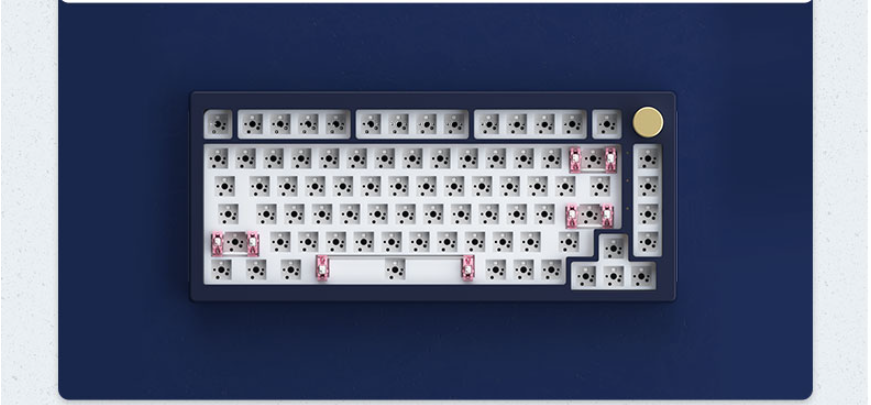 RGB Backlit with Side LED
RGB backlight programmable (per-key RGB) and supports music visualizer (music visualizer can only be programmed by PC controller). Multiple lighting modes are avaliableinvolving 16.8 million colors and both backlight color and brightness are adjustable, providing a wonderful gaming experience. Note that in wireless mode, if there is no key operations for 5 minutes, the backlight will automatically turn off, and wake up on any key.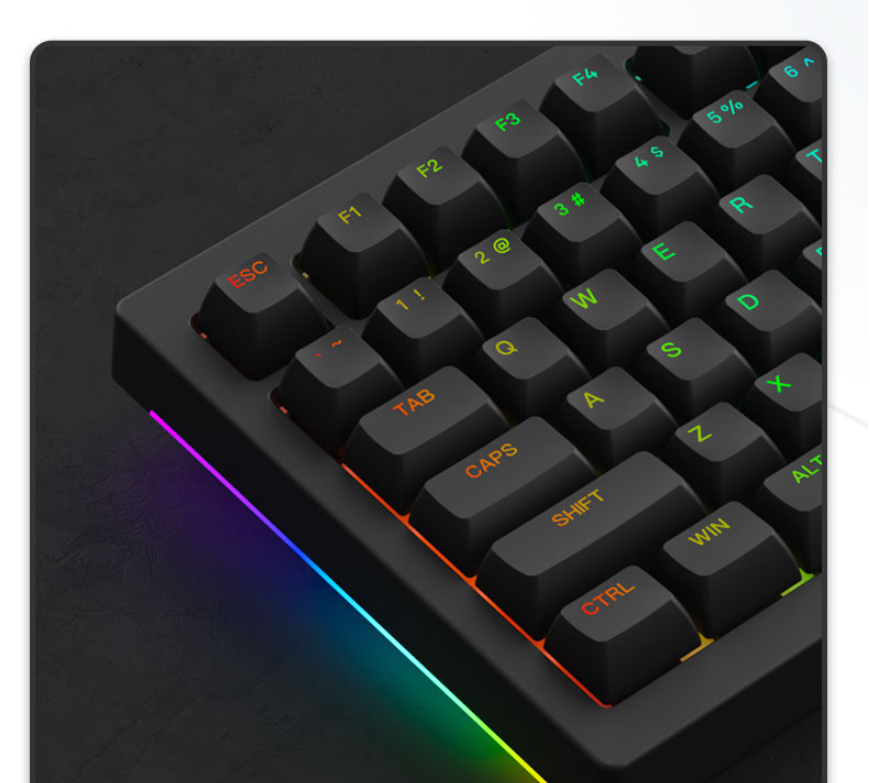 Product Shots