IKBC X GODIVA Dual Modes Mechanical Keyboard
IKBC adopts GODIVA named artisan classic keycaps and designs this unique dual modes mechanical keyboard. The classic 87-key layout reserves more use space for the desktop. It is also equipped with PBT keycap for durable using. The keyboard can be connected through BT5.0 and 2.4G wireless dual modes, providing users great convenience.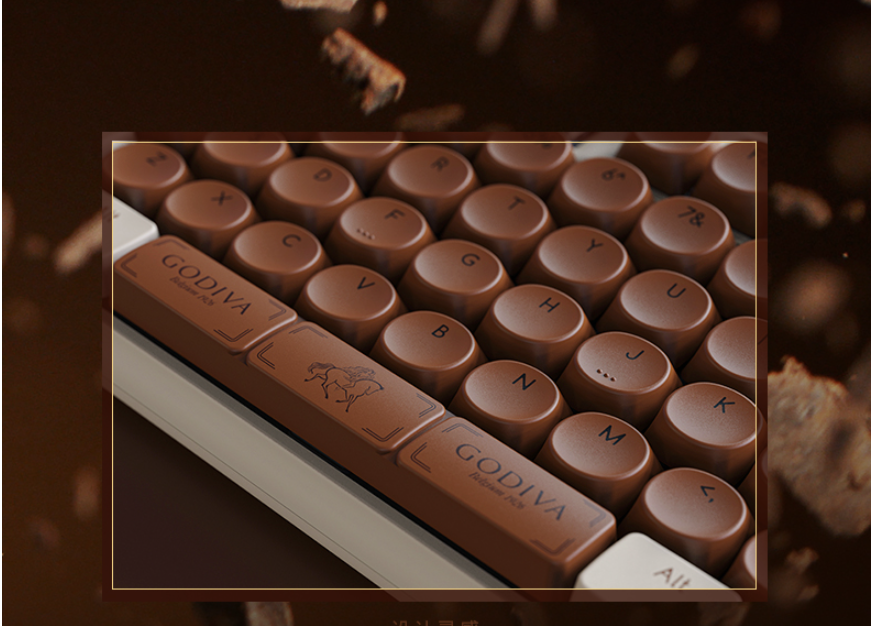 PBT DYE Sublimation Keycap

Sublimation PBT keycaps offer a substantially higher wear resistance than standard ABS keycaps. It does not have a greasy feel, and the surface characteristics are treated using a thermal sublimation method. which enables a high level of typing and gaming experience without concerns about fading, discoloration and smudging.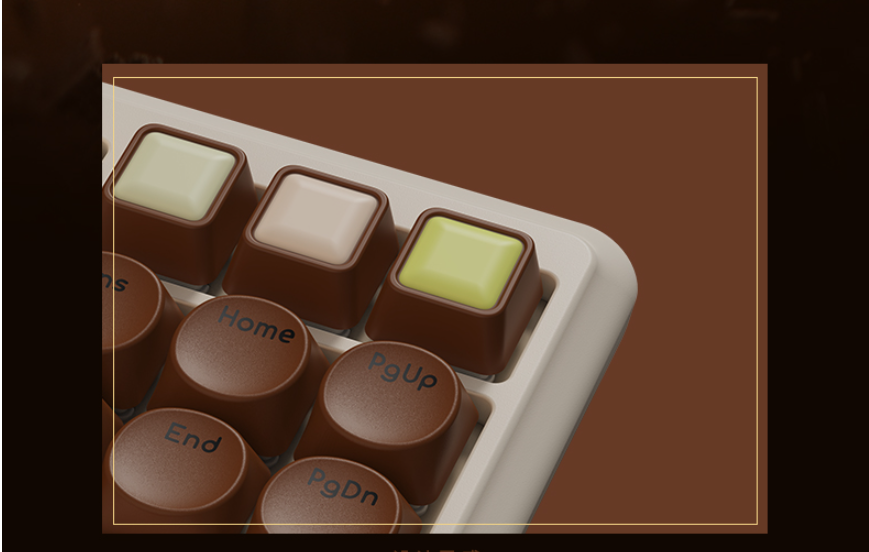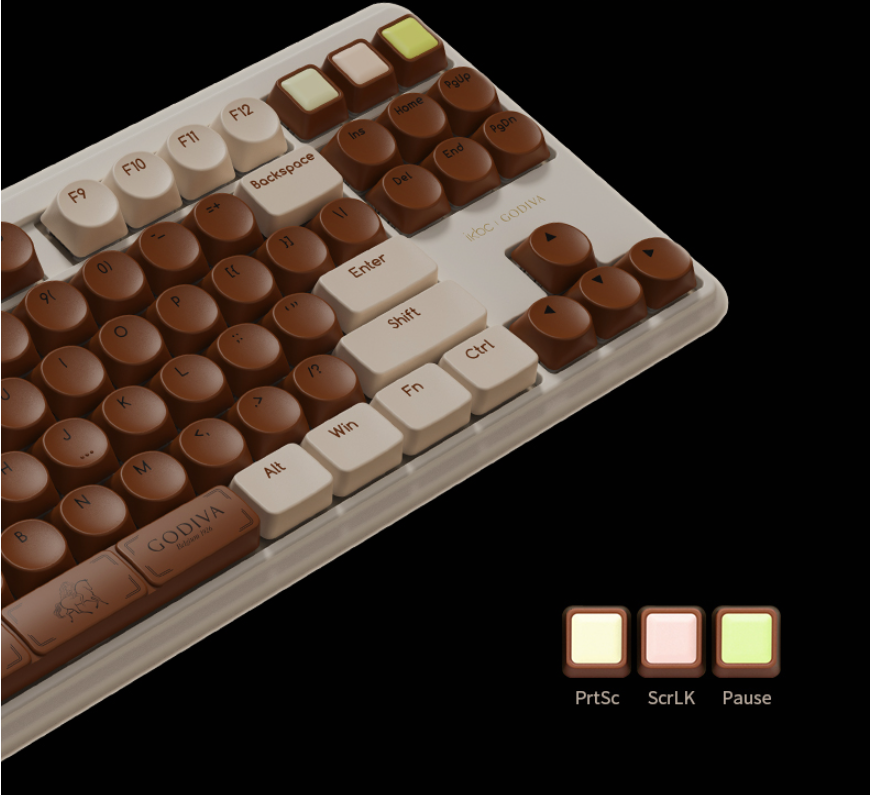 BT and 2.4G Modes Shift
BT Switch click : Left ( Blue ) = BT mode, Mid = Off, Right (Green ) = 2.4G mode;
BT Pairing:
Turn on BT switch;
Long press Fn + Prtsc/ Scrlk/ Pause for 3s ( indicator flashing), then click the keyboard name on your computer to pair.
Indicator on for 3s and then off. If pairing fails, the indicator flashing 3s and then off.
Quick press Fn + Prtsc/Scrlk/Pause to shift between 3 devices.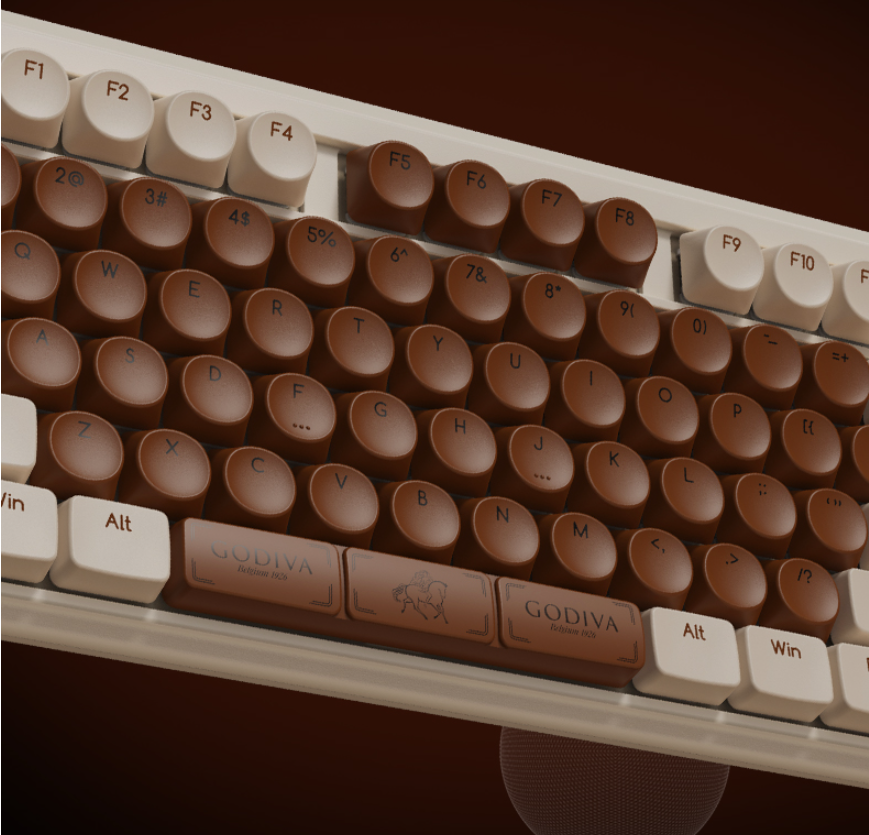 Fn Functions
Fn + F5 = Mute, Fn + F6 = Volume decrease, Fn + F7 = Volume increase;

Fn+F8 = Cal, Fn+F9 = Play/Pause, Fn+F10 = Stop, Fn+F11 = Previous, Fn+F12 = Next;

FN + L Win = Win lock, Fn + R win = Win unlock, Fn + R Ctrl = Menu;

Fn + Del for 5s = Keyboard reset.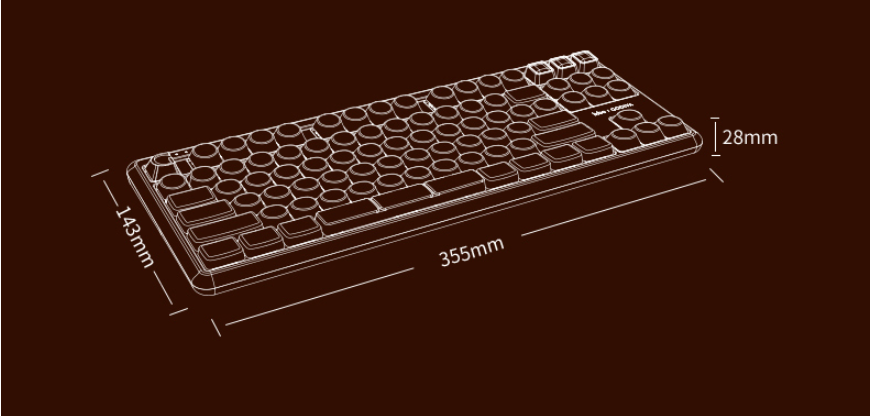 Product Real Shots