Theme serial A87L
DAREU A87L  is a high quality wried gaming mechanical keyboard designed for gamers and typists who look for equipment with advanced features and beautiful designs.
Cherry switches
Each mechanical shaft utilized is a German genuine CHERRY MX that has been carefully chosen. The lamp is fastened to the PCBA circuit board, the power supply is reliable, the color is consistent, and it is paired with the specially calibrated ice blue of Dahl LED, which emits light that is brilliant but not overwhelming and is aesthetically pleasing.
Multimedia button funcition
Multimedia buttons provide quick access to features like the media player, homepage, volume adjustment, etc.The keys cap is laser engraved, making it robust and non-fading.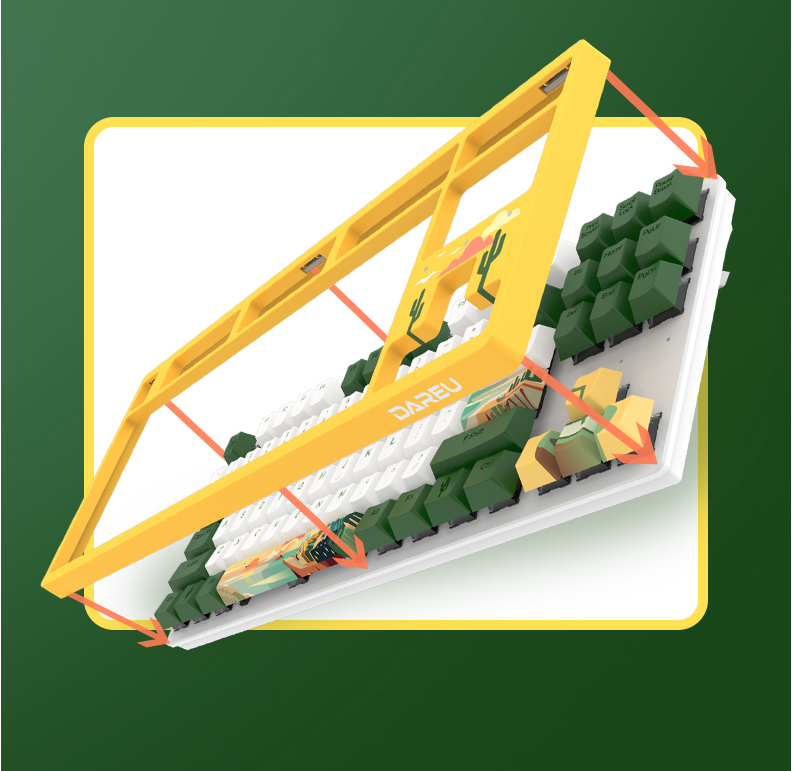 Magnetic Upper Cover
Magnetic upper cover is designed not just about look, but also about improving visual effects. It may be simply removed, cleaned, and replaced while providing ideal visual effects.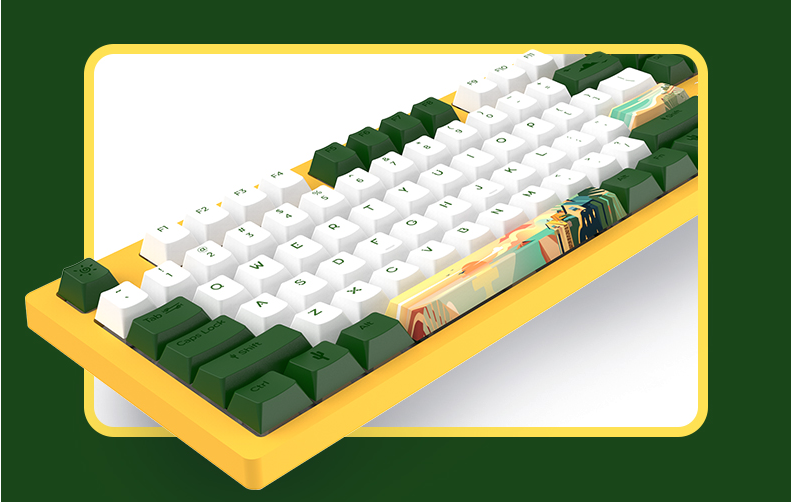 E
rgonomic

Design for long-term use

The slime body of the keyboard is equipped with  an exclusive econimic short keycap. 3mm travel distance is suitable for long-term use and provides an extremely comfortable touch for the perfect game control.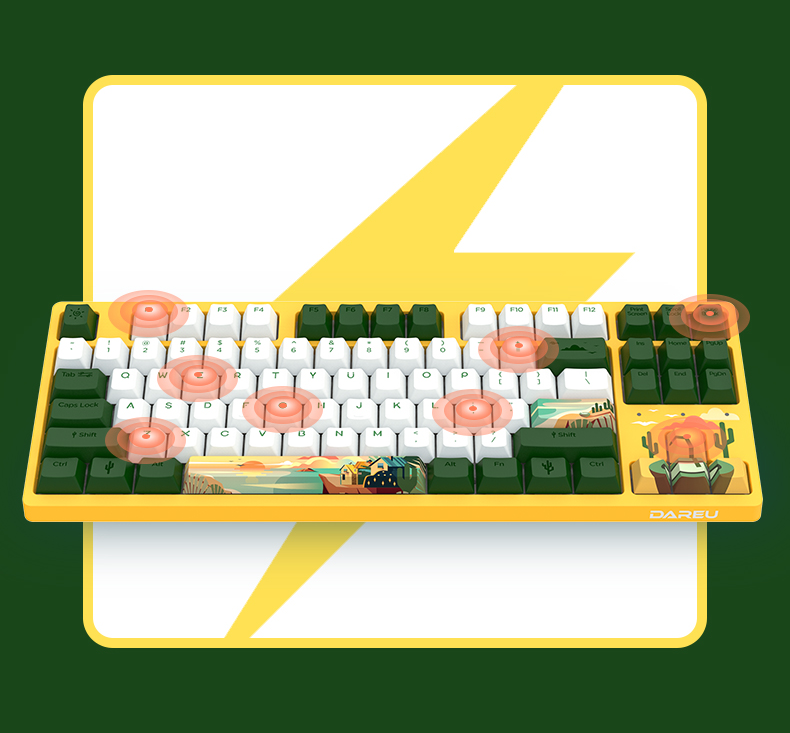 N key rollover support 
Conflict-free keys allow you to press keys simultaneously without any signal failure in gaming mode,multiple commands can be entered at any time with real-time quick response. You can easily get the fun of games. A87 is a reliable help to win in millliseconds in fierce and precise e-sports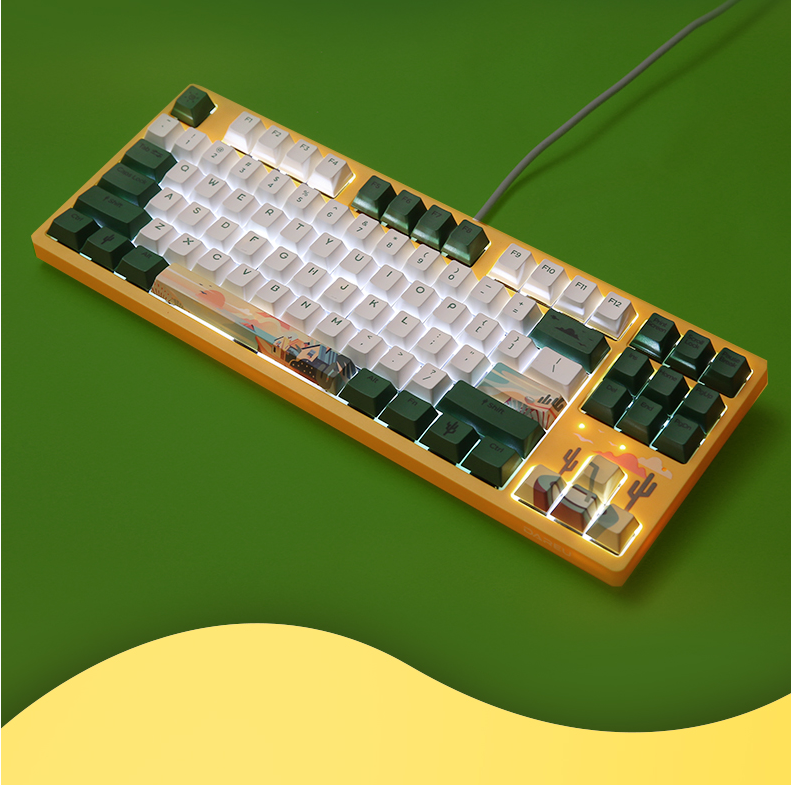 PBT DYE sublimation keycap
Sublimation PBT keycaps offer a substantially higher wear resistance than standard ABS keycaps. It does not have a greasy feel, and the surface characteristics are treated using a thermal sublimation method, which enables a high level of typing and gaming experience without concerns about fading, discoloration and smudging.
Silence silicone pad
The 3.5mm thick noise-silencing silicone pad efficiently lowers the noise created by vibration when the keyboard is tapped on the shaft switch during usage, ensuring a more pure keyboard sound.
TYPE-C port & adjustable tripod
Keyboard deisign  features removable USB Type-C port which is better for storge and carrying. Adjustable tripod allows difference requirement of typing height that is suitablle to your hands.
Product Real Shots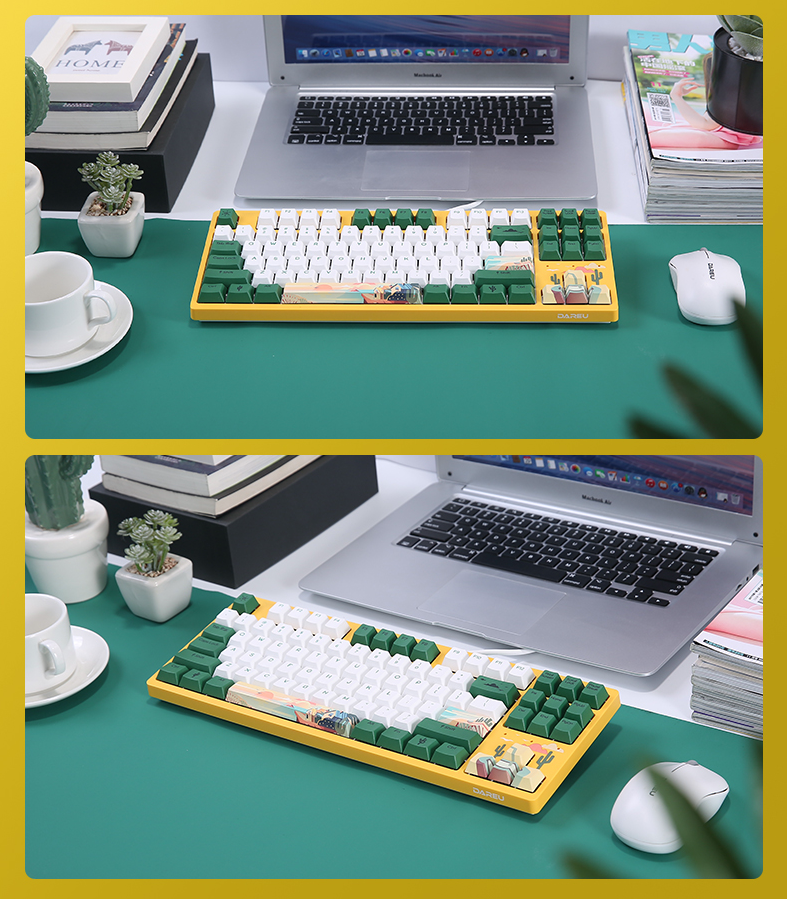 User Manual